Join the First Webinar of the TRAITOR Project – Discover the Context, Objectives and Intermediate Results!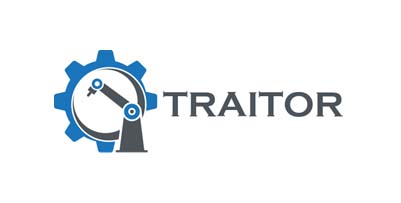 Join us on Meet for an informative and engaging experience
We are excited to announce the first webinar of the TRAITOR project, an innovative initiative that aims to revolutionize the manufacturing sector. If you are interested in learning more about the context in which we operate, the objectives we have set ourselves and the intermediate results we have achieved, you cannot miss this unmissable event!
During the webinar, industry experts and TRAITOR team members will share key insights with you about how we are redefining the future of Cobot programming. You will have the opportunity to get to know our project and our ambitious initiatives first-hand, as well as find out how we intend to overcome current challenges to achieve our goals.
Webinar details:
– Date: 09/20/2022
– Time: 10:00
– Duration: 30 minutes
– webinar link: https://meet.google.com/dqq-fiof-ntv
To join the webinar, please visit the link [https://meet.google.com/dqq-fiof-ntv]. Be sure to mark this date in your calendar and share this amazing opportunity with your colleagues and friends who are interested in the TRAITOR project.
Join us for a deep dive into the world of TRAITOR, where you will discover the future of our industry and how you can be a part of this transformation. Get ready to receive first-hand information, listen to engaging testimonials and ask your questions to the experts who will be present.
Don't miss the opportunity to join our first webinar. We are waiting for you for a moment of inspiration, knowledge and innovation!
National operational program «Enterprise and competitiveness» 2014-2020 ERDF – TRAITOR project